We want to thank you for attending the 22nd Annual SCTE Alaska Chapter Vendor show in August. Your commitment to SCTE and the Alaska Chapter is appreciated and shows the great care you have for telecommunications and emerging technologies. On behalf of the Alaska Chapter Board of Directors, thank you.
SCTE Chapter of the Year 2019!
About SCTE and The Alaska Chapter:
The Society of Cable Telecommunications Engineers (SCTE) is a non-profit professional association that provides technical leadership for the telecommunications industry and serves its members through professional development, standards, certification and information. Since 1969, SCTE has continually expanded its resources and services to meet the changing needs of its members in a rapidly evolving industry. Today approximately 13,000 CTOs, engineers, system operation managers, technicians, and field operations personnel from the U.S. and 70 countries worldwide depend upon SCTE to deliver the tools they need to maintain their competitive edge. SCTE has more than 68 chapters and meeting groups, and over 3,000 cable telecommunications professionals hold SCTE technical certifications. The Society continues to serve its diverse membership and the industry by offering a wide variety of educational programs and services.
The SCTE Standards Program provides an American National Standards Institute (ANSI)-accredited forum for the development of technical specifications supporting the cable telecommunications industry. It is also recognized by the International Telecommunication Union (ITU). SCTE standards cover a wide range of industry needs from F connectors to protocols for high-speed data access over cable to digital program insertion. More than 150 MSOs, vendors and allied organizations are SCTE Standards Program members.
The Alaska Chapter of the Society of Cable Telecommunication Engineers provides quality technical training and certification testing to local technical employees engaged in the design, construction and maintenance of modern telecommunications facilities.Members of the Alaska Chapter are located in Alaska. Each year we conduct seminars on a variety of subjects of interest to communication technicians and engineers. Our members are primarily from the cable television operators and vendors in this area — but anyone with an interest is invited to attend.
---
---
---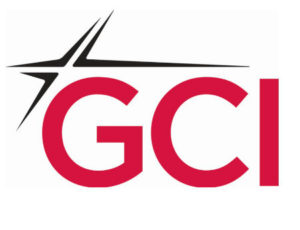 Corporate Alliance Program
Any GCI employees that held active SCTE memberships will remain an SCTE member under the Corporate Alliance Program. If for any reason you haven't been renewed through the program OR have any questions, please contact membership@scte.org.
If you are interested in becoming a member of SCTE, Have your Supervisor or Manager email the approval of your membership and supplying your departments account code to babisror@gci.com.
---